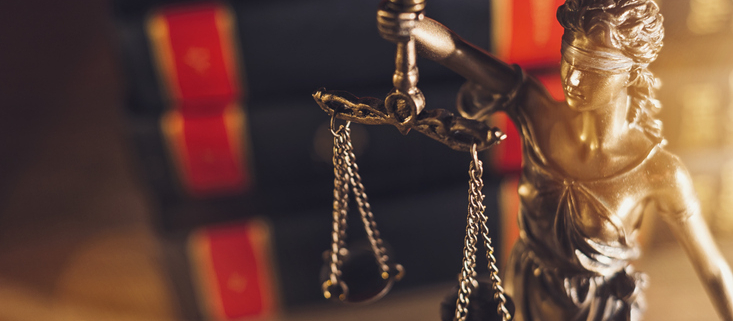 As Louisiana extends its stay-at-home order through mid-May, individuals who have been hurt in a car accident or those who have recently been involved in a car crash might be wondering how Louisiana's coronavirus response might impact their personal injury claim. According to the Advocate, officials hope to re-open parts of the state later in May. With residents being asked to stay home unless performing essential services or errands, individuals who have been in car accidents might be wondering how all of this might impact their car accident claims.
If you've been hurt in a car accident, it is important to take the steps you normally would take after any other crash. This includes calling the police to file a police report and seeking medical attention if you've been hurt. Insurance companies are still obligated to pay any insurance claims during this time, so if you've been in a crash, it is also important to report the accident to your insurance company. If you have questions about your insurance claim, believe your claim is being wrongfully denied, or have other questions about your rights, you can always reach out to the Doyle Law Firm, a Houma, Louisiana car accident lawyer who may be able to assist you with your case.
Are there any ways in which your car accident case might unfold differently due to the coronavirus pandemic? Courts remain closed until June 30 for in-court trials. However, civil proceedings, like lawsuits, can proceed remotely, and according to the Louisiana Supreme Court, parties cannot unreasonably withhold consent to attending a remote hearing. This means that if you have already filed a lawsuit or are in the process of filing a lawsuit, your lawsuit should be able to proceed remotely.
However, other things could also impact your claim. Because of financial uncertainty and other changes to the economy, negligent parties may not always have cash on hand to pay claims. That doesn't mean that individuals shouldn't still file claims; things can change as the case moves through the court (the economy could improve), or a settlement between both parties could be possible. In some cases insurance companies may be able to cover some or all of a victims' losses.
Another thing that might be affected is rehabilitative care. If you have been hurt in a car accident, you should always seek emergency medical treatment for your injuries. However, some elective procedures and non-urgent appointments may be postponed or held remotely in the near future. Individuals who are in treatment for car accident injuries should continue to follow their doctor's instructions, but may need to contend with changes in access to medical care as hospitals and doctor's offices contend with the spread of the coronavirus.
The Doyle Law Firm is a car accident law firm in Houma, Louisiana that works with individuals who have been hurt in car crashes to help them seek damages for their losses. If you've been hurt in a crash, reach out to our firm today or connect with USAttorneys.com to get matched with a car accident lawyer at the Doyle Law Firm.
https://braddoyle.com/wp-content/uploads/2020/04/iStock-897988164.jpg
476
733
damg16
https://braddoyle.com/wp-content/uploads/2019/11/logo-hd-brad-doyle-law-firm-4-1-300x82.png
damg16
2020-04-30 13:39:03
2020-04-30 13:39:03
Will the Coronavirus Pandemic Have Any Effect on my Car Accident Claim in Houma, Louisiana?